We are currently accepting applications to fill the soon-to-expire term of Trustee Dr. Homer Guevara Jr., who represents the Southwest Quadrant of our service territory. His term ends Jan. 31, 2019.
Our Board of Trustees serves as the governing body of our utility. Among other activities, our Board Members: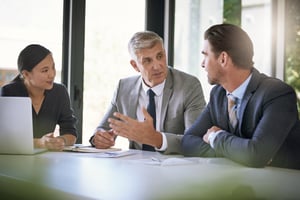 Lead in partnership with the President & CEO in developing and articulating the company's vision
Review and approve management strategic and business plans to achieve this vision
Establish and affirm policies that promote effective stewardship and allocation of company resources
Review and approve large financial transactions
Exercise appropriate oversight regarding risk mitigation
Applicants must be U.S. citizens, permanent residents of Bexar County and live within our Southwest Quadrant 4 that encompasses City Council Districts 4, 5 and 6, and portions of 1, 3 and 7. There is a tool on our website where you can enter your address to find out which CPS Energy Quadrant you reside in.

We are encouraging all those interested to you apply and join us for an upcoming open house to learn more about becoming a Board Member.
August 27, 2018
5:30pm – 6:00pm Open House
6:00pm – 7:00pm Information Session
145 Navarro St., Main Office Board Room
Complimentary parking at CPS Energy's Lot 2 (next to the Mexican Consulate building) located at 121 Navarro St.RSVP by Friday, August 24 to trustees@cpsenergy.com or (210) 353-2112.
Visit cpsenergy.com/trustees for more information and to view the application. The application deadline is 5 p.m. Sept. 14.